Public Transportation Resources
Car Free Journeys
By Steve Atlas
Car Free Journeys is a collection of articles by Steve Atlas detailing vacation destinations that don't require driving. Steve wrote these articles in a monthly column for Ecocities Emerging, the newsletter of Ecocity Builders, a nonprofit organization dedicated to reshaping cities for the long-term health of human and natural systems. He has been kind enough to allow Pubtrantravel to include these articles in our continuing effort to promote car-free travel.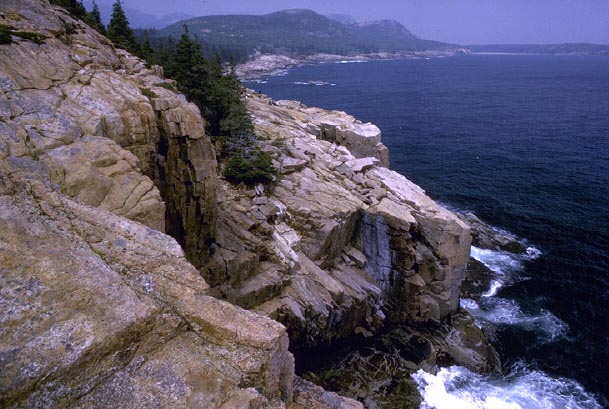 A favorite getaway choice in summer, for many of us, is a visit to a national park. In the northeastern United States, the only U.S. national park is Acadia National Park, located in Bar Harbor, Maine. While not as large as the national parks in the western United States, Acadia's scenic beauty and Maine coastal location makes it a popular choice for a summer getaway.
Fortunately, Bar Harbor and Acadia National Park can be enjoyed by visitors who don't want to drive. Be sure to plan your visit here between June 23 and the 2nd Monday in October (Columbus Day) when the free Island Explorer buses can take you nearly anywhere you want to go in Bar Harbor, Acadia National Park, and other popular spots on Mount Desert Island.
Because the Island Explorer begins operating on June 23, this month's Car Free Journey spotlights Bar Harbor and Acadia National Park.
Bar Harbor is a town on Mount Desert Island in Hancock County, Maine. According to the 2010 census, its' population is 5,235. The town is best known as the home of the largest parts of Acadia National park (including Cadillac Mountain: the highest point within 25 miles (40 km) of the eastern United States coastline). --Read More---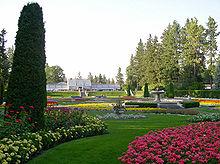 When we think of the Pacific Northwest, Seattle and Portland are the two cities that come immediately to mind. However, there are other places in Washington and Oregon that are also good choices for visitors who don't want to drive. Best of all, they are likely to be less crowded and more compact than larger cities. In this month's Car Free Journey, we will spotlight one of these too-often-overlooked getaway cities: Spokane, Washington.
Spokane has an average of 260 days of sunshine, is close in the midst of the outdoors and has a walkable city center. It is a great choice for visitors who don't want to drive as much of what you need is accessible on foot or bike, and anything outside of downtown can be easily reached by public transportation. Spokane is the largest city of Spokane County of which it is also the county seat, and the fourth largest city and metropolitan area in the Pacific Northwest region. --Read More--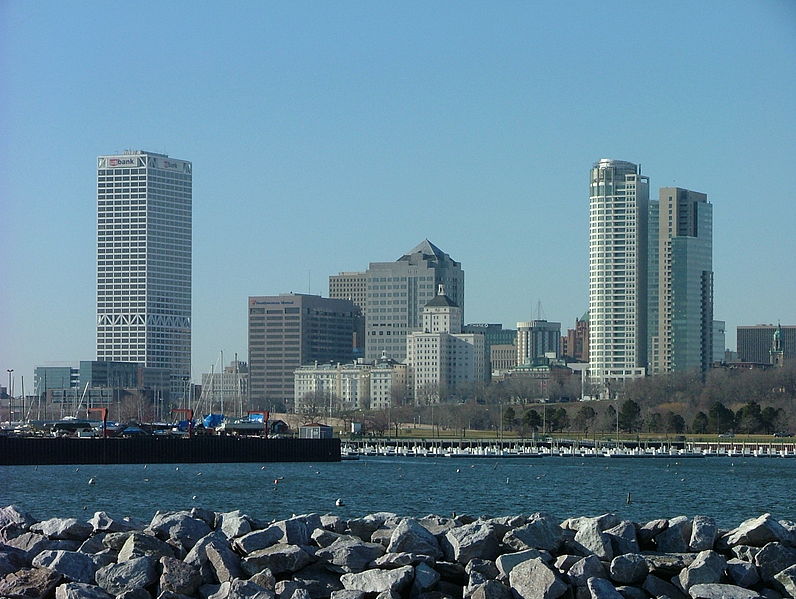 As spring approaches, most of us are eager to spend more time outdoors, and travel to destinations that might be too cold for an outdoor visit during winter. Today, we visit Milwaukee, Wisconsin. Located on Lake Michigan, Milwaukee has a River Walk, summer ethnic festivals, a world renowned brewery, museums, major league sports, and numerous restaurants and entertainment options.
You will want to stay here longer than a weekend. In this month's column, we will give you an introduction to the city, a sampling of local attractions, and resources where you can find more details and information.
Located on the southwestern shore of Lake Michigan, Milwaukee is the largest city in the U.S. state of Wisconsin, the 30th most populous city in the United States, and the 39th largest region in the United States. According to 2010 Census Data, the City of Milwaukee has a population of 594,833. Milwaukee is the main cultural and economic center of the Milwaukee-Racine-Waukesha Metropolitan Area with a population of 2,037,542 as of an official 2012 estimate.[7] --Read More--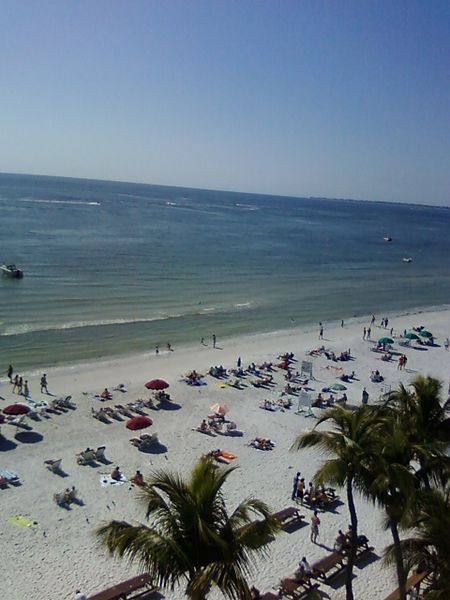 Fort Myers Beach, located outside of Fort Myers, FL, is a wonderful place to vacation without needing a car. This Gulf (of Mexico) beach, on Estero Island, is easy to reach by Trolley. The Trolley, serving all of Fort Myers Beach, operates every day, except Thanksgiving and Christmas Day. (For complete schedules, visit www.rideleetran.com and click on Trolley on the left side.)
Joann Haley, Marketing Manager for LeeTran (the public transit system in Lee County, Florida) describes Fort Myers Beach this way:
"This tropical island getaway has an atmosphere that's a little quieter, a little less hurried, and a lot less like the rest of the world. There are many miles of white sandy beaches. Boating, fishing, and Lovers Key State Park plus a large number of family-friendly resorts, quaint cottages, seafood restaurants, and an annual Shrimp Festival make this a good vacation choice."
All seven miles of beaches along the Gulf of Mexico, plus Lovers Key State Park at the southern tip of the island, are served by the trolley system. You can also take the trolley to fishing charters from local marinas, canoe and kayak rentals, and boat tours. ---Read More---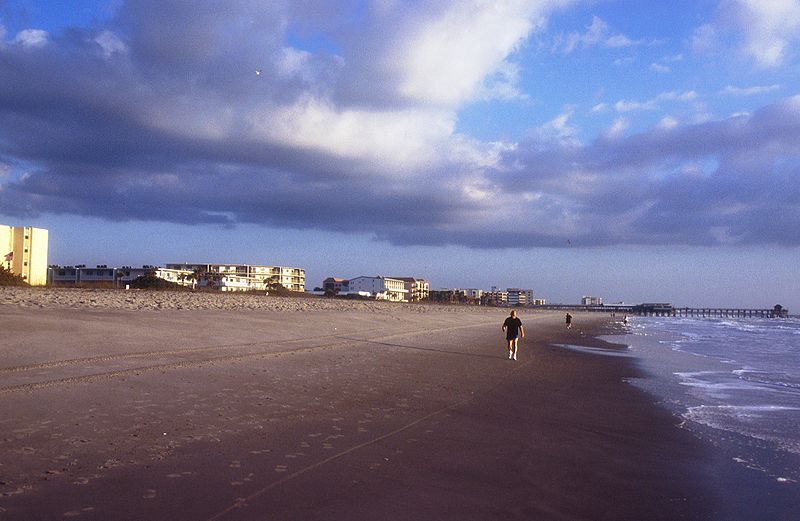 For the past few weeks, my family and I have wished the ice and snow would go away - and so have many other people, all over the United States. Don't you wish you could escape it all in a warm setting with lots of great beaches that you can walk to? Then, you will want to check out Cocoa Beach and the Space Coast of Central Florida: the focus of this month's Car Free Journey.
Cocoa Beach and the Space Coast of Florida
A great reason to visit is the 72 miles of beaches along Florida's Atlantic Coast. You can stay here and walk to beaches and many other attractions, restaurants, and entertainment.
And when you want to take a break from the beach, you can take a local bus to Cape Canaveral: home of the United States Space Program. Here, the Space Shuttle ATLANTIS is on permanent display. ---Read More---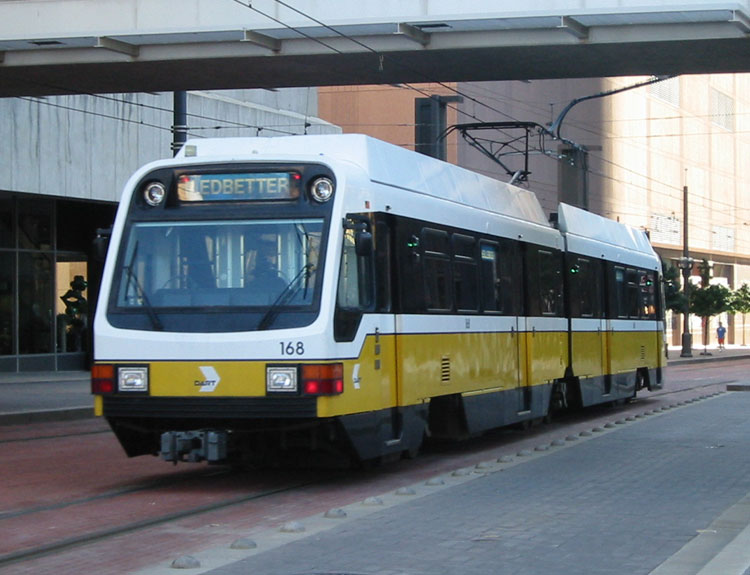 Are you looking for a winter getaway that's an often overlooked major city that's warm enough for an enjoyable walk, and is easy to enjoy by light rail? Then, consider Dallas, Texas: the destination for this month's column.
Unlike other Texas cities, Dallas has a light rail system that can take you to many interesting neighborhoods and attractions. Downtown Dallas also has many attractions. Dallas Area Regional Transit (DART) operates light rail and local buses. Trinity Railway Express (TRE) is a commuter rail service, operating Monday-Saturday that connects Dallas and Fort Worth.
Gone are the days when the automobile was practically Dallas' mascot and a visit here meant taking taxis or renting a car. Whether you're in Dallas for business or visiting as a weekend getaway, much of Big D is surprisingly transit-accessible and pedestrian-friendly. The best place to stay is in the heart of downtown Dallas, which is served by all four light rail lines of Dallas Area Rapid Transit (DART), the region's public transportation system. --Read More--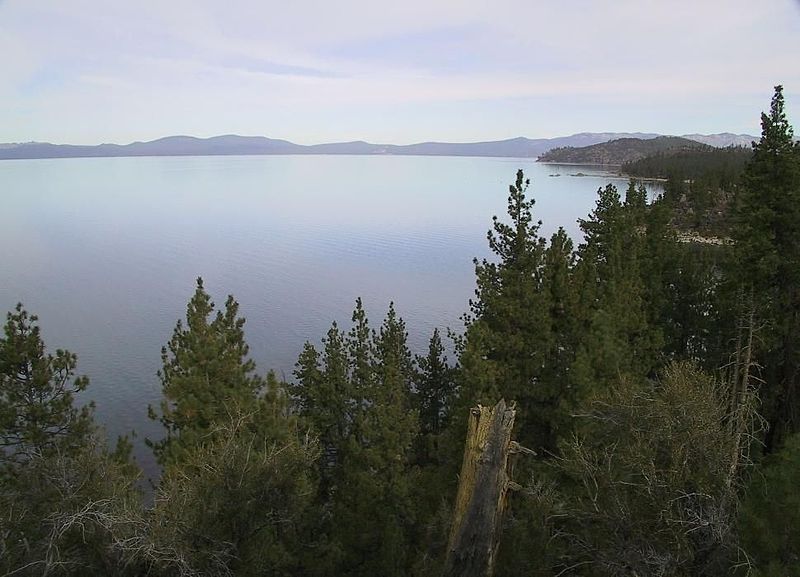 If you are on the west coast, Lake Tahoe offers a wonderful place to go. In the summer, there are hiking trails, a beautiful lake, boat rides, and lots more.
In winter, skiing takes a top spot. Of course, there are casinos, and many more things to do. Best of all, once you arrive at the Reno (Nevada) airport, you don't need a car. Shuttle buses will take you to either the North Side or South Side of the Lake. (Lake Tahoe straddles two states: Nevada and California.)
Tahoe South (www.tahoesouth.com), a place of thrill-seeking adventure, is a magnificent destination in the Sierra Nevada, an eclectic resort community that straddles the California and Nevada borders.
North Tahoe and South Tahoe both provide great views of the lake, great lodging and activities. For winter North Lake Tahoe is home to 12 ski resorts and many towns providing variety to travelers. --Read More--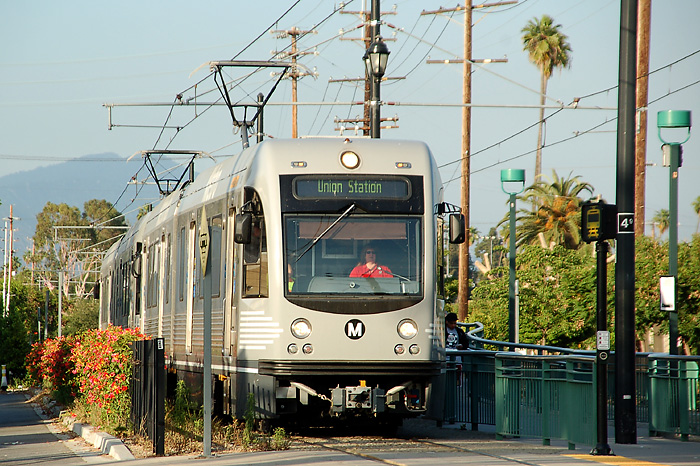 Last November (2012), Nathan Landau: a transit planner in Northern California and author of Car Free in Los Angeles and Southern California (Wilderness Press: 2011), wrote a great guest column for us about where to stay in Los Angeles if you don't want to drive. You can read that column by going to:
http://www.pubtrantravel.com/cfjwheretostayla.html.
Today, Nathan spotlights Pasadena, California: a very walkable and delightful place to visit—offering far more than the Rose Bowl. (I highly recommend Nathan's book: it should be required reading for anyone considering visiting or moving to the Los Angeles metropolitan area who doesn't want to drive.)
CAR FREE DESTINATION - PASADENA, CALIFORNIA - by Nathan Landau
WHY PASADENA?
The Los Angeles region is often derided for faceless sprawl, but Pasadena is a distinctive, historic, walkable city. Pasadena offers museums, historic buildings, theatres, and restaurants. Pasadena is an excellent city for the car-free traveler, because most of its highlights are concentrated in a small area easily navigated on foot or by bus. Yet Pasadena is also a good base to see other parts of LA, especially Downtown Los Angeles. Come spend a few car-free days in Pasadena. --Read More--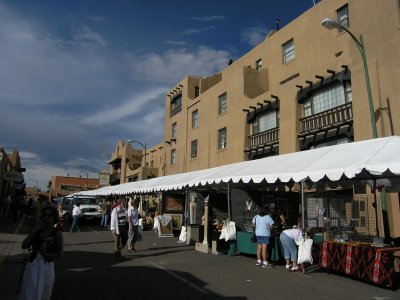 The most fun and affordable to get here from Albuquerque is on the New Mexico Rail Runner Express. This commuter train line shares the Alvarado Transit Center with Greyhound, Amtrak, and local Albuquerque ABQ Ride buses. The one-way fare from Albuquerque to Santa Fe is $9 ($4 for seniors, students, and persons with disabilities), but consider a one-day excursion where a one-day pass is just $10 ($7 for seniors, students, and persons with disabilities). Save $1 on your fare by purchasing your tickets or passes online. For details about schedules and fares, visit http://www.nmrailrunner.com/, e-mail riometro@mrcog-nm.gov,or call toll-free (866) 795-7245 (RAIL). A special bonus for Rail Runner passengers: Ride any ABQ RIDE, Santa Fe Trails or Rio Metro bus for FREE when you show the driver your valid Rail Runner Express printed ticket!
From Albuquerque International Sunport (the local airport), the easiest way to get to Santa Fe is to use Sandia Shuttle Express (www.sandiashuttle.com, or call (505) 474-5696 or toll-free (888) 775-5896). Sandia provides hourly shuttle service between the Airport and downtown Santa Fe, every day. The one-way fare is $28 per person, the round-trip fare costs just $48 (a best choice for weekend visitors). The trip takes 70 minutes each way. --Read More--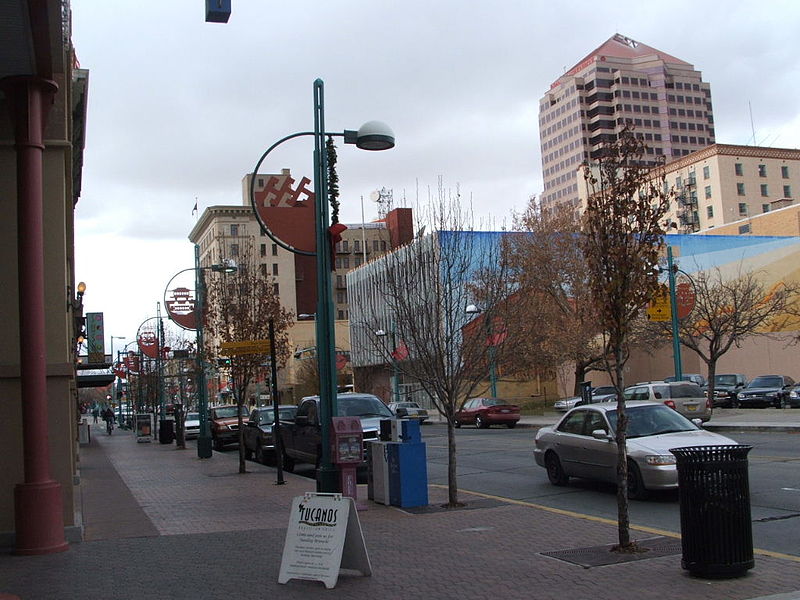 Despite its old age, Albuquerque is nothing short of a funky, eclectic, sunny getaway. The city boasts a great mix of art, culture, outdoor recreation and family fun. It is situated in the high desert which means four distinctly mild seasons and beautiful sunrises and sets against the backdrop of the beautiful Sandia Mountains. It is a getaway that is affordable as well as accessible for weekend travelers. Because most major attractions are within walking distance of a downtown hotel, or along a bus route, the city is a good weekend getaway choice for visitors who don't want to drive.
Getting Here
The Alvarado Transportation Center (ATC), located in downtown Albuquerque, serves as the hub for Amtrak, Greyhound Lines and the New Mexico Rail Runner Express commuter rail line (to Santa Fe). It is also the main hub for Albuquerque's public transit service, ABQ Ride, and is therefore an easy place to catch a bus while in Albuquerque. --Read More--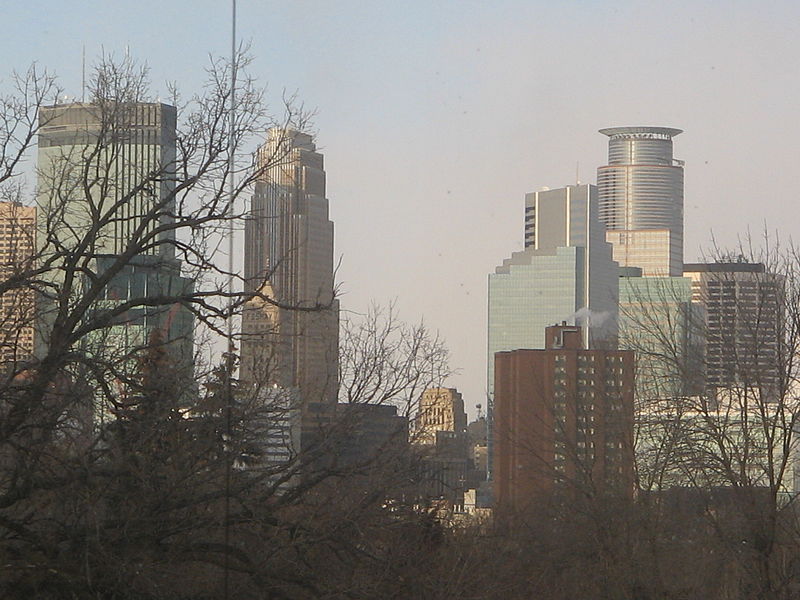 Minneapolis is a great place to visit, especially if you enjoy biking, walking, and exploring interesting neighborhoods. Add a major university (University of Minnesota), cultural attractions such as the Guthrie Theater, Minnesota Opera, and Minneapolis Institute of Art (this is just a start) and you have a great choice for a weekend (or longer) getaway. Best of all, Metro Transit's light rail line (Blue Line, formerly called the Hiawatha Line), network of local buses, and over 80 miles of on-street + over 80 miles of off-street bicycle trails make this a good destination to enjoy without needing to drive. – Read More--



For the past several years, my hometown of Baltimore, Free Fall Baltimore: held every October to a series of free events, free admission to several attractions, and many other free programs and activities.

The city offers several free shuttle buses that serve downtown Baltimore and other nearby attractions. The free bus service, Charm City Circulator, makes it easy and fun for visitors to enjoy a weekend here without needing to drive.

Baltimore's local public transit system, Maryland Transit Administration (MTA) provides light rail, subway (Metro), and local and regional bus routes. (On weekdays, MTA provides MARC commuter train service between Baltimore and Washington, D.C.—just an hour away.) A one-day bus (good for unlimited travel on MTA local buses, subway and light rail) costs just $3.60 ($1.20 for senior citizens age 65 and older). --Read More--
In June, my wife Karen and I visited Charleston, South Carolina: a beautiful city with lots of historic and cultural attractions. Because we wanted to experience both downtown Charleston and the Atlantic Ocean beach, we stayed on the Isle of Palms, a popular beach community outside of Charleston.

Like most of you, we were on a limited schedule, on our way to visit our son in Gainesville, Florida. We spent two evenings at Isle of Palms enjoying the beach, and a day exploring downtown Charleston.

If you are not driving, you can reach Charleston by scheduled airlines (Southwest goes there), Greyhound bus, or Amtrak. (From the northeast U.S., Amtrak's Palmetto arrives in Charleston at 7:15 p.m., still early enough to take a local bus to downtown Charleston.) --Read More--






Sometimes, we get so caught up in visiting large cities and famous vacation spots that we overlook smaller cities that are delightful, less crowded, and frequently less expensive.

For example, most people know about Boston, MA; but how many of you have ever taken the time to visit Providence, Rhode Island? It's easy to get to Providence. Many areas are within a short walk of downtown or easily accessible by public transportation. Today, our Car Free Journey spotlights Providence, Rhode Island.

"Providence is a very easy city to navigate on foot, by bike, or on bus," says Lani Stark, a local resident who walks or pedals across the city daily. "I moved here nearly three years ago and, after quickly realizing I wasn't using my car, went car-free."

"My very favorite walk (or ride) is from Benefit Street, over the river, and down Westminster Street — particularly during warm evenings or weekend afternoons, when the area is lively and full of things to see and do." --Read More--
By now, you are probably sweltering in the summer heat. If you are like me, and love the water, you want to enjoy a weekend or vacation at the beach. But the cost of gas is so high that you wonder if you can find a beach to enjoy without driving.

The Isle of Palms is an island near the Mount Pleasant section of Charleston. It's easy to spend a few days here, soaking in the sun and swimming in the warm ocean. This family-oriented beach is very expansive with great sand, a chance to watch the dolphins, pick up sea shells, walk along the beach, and-if you get up early enough-watch the sun rise over the nearby fishing pier.

The beach is popular and a good choice for walking or running in either high or low tide. The ocean here is warm and a good place to swim. According to Jared Becknell at the Palms Hotel, the beach at Isle of Palms has won the blue tide award for many consecutive years or having the cleanest beach in South Carolina. --Read More--






How about a memorable vacation in the Pacific Northwest-that you can enjoy without driving? Today's column spotlights one of these areas.

Clatsop County on Oregon's Pacific Coast, just a two-hour bus ride from Portland, is a welcome change from a big city. Walking and biking are popular. Many areas are easy to reach by public transportation. Visitors love the small town atmosphere and how easy it is to walk to most places you need to go.

Art lovers and outdoor enthusiasts enjoy the quiet beauty of Cannon Beach. There are galleries, and performances of musicals, serious drama, and comedies at the Coaster Theatre Playhouse This is a more quiet beach with art galleries, a four-mile beach walk, and a free summer town shuttle bus that takes residents and visitors between the three sections of Cannon Beach: Downtown, Midtown, and Tolovana. --Read More--
San Diego, California is an exceptional city in many ways. This popular city offers a special reason for beach lovers without cars to come here: an in-town beach that is a short ferry boat ride from downtown. Stay downtown, and you can enjoy not only Coronado Beach, but also many of San Diego's other beaches as well as many other attractions.

Coronado Beach has some of the whitest sand on the California coast, and wide beaches with gentle surf and no undertow. This makes it ideal for children and beginning swimmers or surfers. Swim, surf, sail, body board, fish, or just fall asleep in the sun. Other activities here include beach volleyball, tide pool exploration, and kite flying. There is also a bike path south of the Hotel Del Coronado. --Read More--


Photo Credit Joanne DiBona



A good way to sample what is special about San Diego is to visit Balboa Park: the largest urban park in the United States (according to Balboa Park staff) (www.balboapark.org, or call [619] 239-0512. You will want to spend several days here if you have the available time. In addition to walking trails and playgrounds, you can experience the park's stunning Spanish Renaissance architecture, and a wide variety of things to see and do. Balboa Park, just minutes from downtown San Diego, is the nation's largest urban park. It's easy to spend several days here.

The park houses 15 museums, ranging from art to science and from air and space to natural history or anthropology. If you love the outdoors, allow time to explore the wide variety of gardens. The San Diego Zoo is world famous --Read More--
As autumn approaches, the changing leaves, mountains and lakes exert their special spell. At this time of year, you want a mountain or natural lake escape that is scenic, walkable, and (preferably) away from a big city.

New York State is a magical world, especially during fall. A great choice for a weekend getaway is Ithaca: home of Cornell University, Ithaca College, and much more. Lovers of the outdoors will enjoy Lake Cayuga (one of the Finger Lakes), scenic gorges, Ithaca Falls, and much more. . --Read More--






Weekend getaways don't need to be limited to major cities and metropolitan areas. Frequently, smaller cities and vacation spots can be enjoyed without driving. For example, this month's weekend getaway is Duluth, Minnesota, located on Lake Superior-largest of the Great Lakes.

Gene Shaw, from Visit Duluth (the city's visitor center) is our guide to a car free weekend in Duluth.Tom Elwell, from Duluth Transit, has tips about how to enjoy your weekend by bus, walking, and bicycle.

Enjoy the Downtown-Waterfront area's restaurants, art galleries, attractions and the world famous Aerial Lift Bridge. The Duluth Harbor is on one side and the 7 mile long public beach is on the Lake Superior side. Kids love to "skip rocks" on the Canal Park side of Lake Superior and thousands of visitors walk, bike or roller blade the 7.2 mile long "Lake Walk" that is everyone's place to see the Largest of the Great Lakes from her shores line. --Read More--
Would you enjoy a vacation that includes a downtown with lots to do, trolleys, a Harbor Ferry, and an opportunity to enjoy both popular beaches near downtown, and the unspoiled Gulf beach? Then, Corpus Christi, Texas may be the perfect vacation spot for you.

If you don't want to drive, downtown Corpus Christi is a convenient location to stay during your visit. Several attractions are within walking distance, and two popular beaches are a short bus ride away.

Because of its bay location, there is very little seaweed and no undertow, making McGee Beach the perfect location for children. Swim—from April until Thanksgiving; enjoy the view of sailboats, wind surfers, and shrimpers hauling in their catch or turn street-side to watch the pedal carts and passersby. McGee Beach has a pier, with rest rooms and a small restaurant, where you can bring a rod and some bait and try your hand at fishing. --Read More--






When we think of a weekend vacation without a car, Phoenix does not usually come to mind. But that is changing, thanks largely to new light rail and subway systems. Since Phoenix's light rail system opened on December 27, 2008, a non-driving weekend in Phoenix can be fun and easy to accomplish. In this month's column, Scott Dunn, from the Greater Phoenix Convention and Visitors' Bureau, (assisted by customer service reps from Valley Metro in Phoenix) shares some tips for anyone who wants to visit Phoenix for the weekend without driving.

Metropolitan Phoenix is about the size of Delaware and encompasses more than 20 cities and towns. Sometimes, the most rewarding trip to Phoenix is one that keeps it simple. Limiting your visit to locales accessible by light rail certainly simplifies things. You might miss out on the dining and nightlife of Scottsdale or the sports and entertainment of Glendale, but you'll still get a great sense of the city's Southwestern character and possibly have a more satisfying visit than if you try to drive all over the place and see all Metropolitan Phoenix' attractions. --Read More--
Today's weekend getaway is Cleveland, Ohio: a transit-friendly area that can be easily reached inexpensively either by bus (www.Megabus.com) or air (Southwest Airlines). Once you arrive, there is so much to do that your only problem is choosing how you will best enjoy your time here.

Sit front and center for your favorite Broadway blockbuster. Cruise a crooked river at sunset or commune with Costa Rican butterflies. Sample ethnic delicacies at a bustling public market. Ride the vintage rails of a scenic railroad through a national park. Dine in the restaurant of a celeb chef. Shop for retro collectibles at a vintage toy store. Visit the home of gridiron greats. Admire the work of artistic masters at our museums and release your inner rock star at the Rock and Roll Hall of Fame. --Read More--


Cleveland 84 Photo - Licensed Under Creative Commons Attribution Share Alike 3.0 United States



Last month, we spotlighted Denver. This month, we focus on the nearby college community of Boulder. Boulder is much more compact, a great choice for biking or walking enthusiasts, and has the world-renowned University of Colorado. Also, unlike many other communities, Boulder's downtown includes many locally owned businesses (rather than the chains that are so common elsewhere).

The easiest way for out-of-town visitors to reach Boulder is by plane. From Denver International Airport (DIA), RTD's (Regional Transit District) hourly Sky Ride service to Boulder costs $13 each way. The Boulder Transit Center is in downtown Boulder, and is served by most RTD (Regional Transit District) buses serving Boulder. Downtown Boulder is also the most convenient area to stay, during your visit. --Read More--
As you plan your weekend getaway to Denver, take time to read this article (written by a Denver writer, and recommended by Visit Denver: the official travel and visitor bureau for Denver): http://www.denver.org/transportation/get-around-denver-without-car

Many visitors may not want the hassles of choosing which of Denver's many attractions to visit. If you are one of these people, an organized tour may be the best solution. For information about local tours, visit http://www.denver.org/transportation/colorado-tours

Non-drivers should focus on downtown Denver, and use RTD buses and free 16th Street mall shuttle to get around. Visit RTD's website: http://www.rtd-denver.com, or call (303) 299-6089 for live customer service from 6 a.m.-8 p.m. weekdays, and 9 a.m.-6 p.m. weekends and holidays (all times are mountain time). --Read More--


--



New Orleans is well known for its annual Mardi Gras celebration, and for being the birthplace of jazz. But the city is more than Mardi Gras and jazz. It's also grand Greek revival mansions of the Garden District, river cruises on the Mississippi River, parks, festivals, a college community (Tulane and Loyola), and of course the famed French Quarter with its music, restaurants, and bars. Unfortunately, a weekend here is never long enough.

There is so much to do—and so little time to do it. You will probably want to spend at least one evening in the famed French Quarter, sampling the bars and music. The New Orleans Convention and Visitors Bureau recommends that anyone interested in music should visit Frenchmen Street, also known as the local's Bourbon Street. The clubs that line this street give you a sample of every genre of music, including brass, jazz and zydeco. Fabulous food is a bonus at many of these places. --Read More--
This month, we will spotlight South Florida. This popular, expensive, and traffic-clogged area includes Palm Beach and Palm Beach County, Fort Lauderdale and Broward County, and Miami/Miami Beach and Dade County.

There are airports in Palm Beach, Fort Lauderdale, and Miami. Each county has its own transit system, and visitor center. Tri-Rail, operated by the South Florida Regional Transportation Authority, is a commuter rail system (operating every day) that links all of these areas.

When planning your trip, contact these visitors' centers and transit systems:

Miami Beach and Dade County

Visitor Information: www.miamiandthebeaches.com/ (305) 539=3000 or

(800) 933-8448 (toll-free)

Dade County Public Transit: www.miami-dade.fl.us/transit (305) 770-3131 --Read More--




Tasma3197 Photo - Licensed Under Creative Commons Attribution Share Alike 3.0 Unported

Are you a lover of history? Do you enjoy walking? Would you enjoy a weekend where you can leave your car at home, and walk nearly anywhere you want? If you answered "yes" to at least 2 of these questions, a visit to Colonial Williamsburg in Virginia may be your ideal getaway.

The largest living history museum in the United States, Colonial Williamsburg is a private not-for-profit foundation that operates the restored 18th-century capital of colonial Virginia. Anyone can walk the streets in the Historic Area and shop in the stores around Merchants Square.

To visit the buildings, craft shops, ride the shuttle buses, and enjoy the concerts and other attractions that make this a unique getaway, you need to purchase a ticket. The best value is a Multi-Day ticket (good for 3 consecutive days) which costs just a few dollars more than a one-day ticket. (You can save by buying a Multi-Day ticket online.) If you plan to visit several times during the year, an Annual Pass offers great value. For current ticket prices, and to learn more about attractions and special events, visit www.colonialwilliamsburg.com. ---Read More---
You don't need a car to enjoy a weekend getaway here. Metro's Blue light rail Line will take you to Long Beach either from Los Angeles' Union Station, or (with 2 easy connections) Los Angeles International Airport (LAX). Take the Blue Line to Long Beach's Transit Gallery station. Once here, it's a short walk to restaurants and hotels. Long Beach Transit's Passport buses (either free or $1.25-$4 for a day pass) will take you to major attractions and walkable neighborhoods.

Dust off your walking shoes and make your way to Long Beach! Long Beach boasts more than 100 quality restaurants within an eight block radius and many recognizable hotel brands along the shoreline. The Pike at Rainbow Harbor in downtown Long Beach features not only stunning views of the shoreline but exciting nightclubs and a wide selection of restaurants. Share a laugh with friends at the world's largest comedy club, the Laugh Factory. Sip a drink, enjoy the music and dance the night away at The Auld Dubliner, Mai Tai Bar or Kavikas. ---Read More


Buchanan-Hermit Photo




When you think of a vacation trip to Los Angeles, what comes to mind? You probably believe driving is the only way to get anywhere. This was the classic image of L.A. until very recently.

Flash forward to today. Now, Los Angeles enjoys a much more extensive and efficient public transit system. It is truly possible to visit LA and never drive.

We will show you how to have a great experience using public transportation. Use Metro's subways and light rail lines, and supplement them with Rapid and Express bus routes. These lines generally operate frequently during daylight, evening, and weekend hours. For detailed route and schedule information, visit www.Metro.net, or call (213) 922-6000.

Before starting your trip, go to http://www.metro.net/around/destination-guides for more information about attractions, dining, and other highlights along each of Metro's rail and rapid bus line. --Read More--
Last month, the Los Angeles Tourism & Convention Board, provided an introduction to public transportation and other resources for visitors who don't want to drive.

This month's column (the 2nd of 2 parts) is a special report by Richard Risemberg: a lifelong resident of LA and writer on sustainable cities. (Visit Rick's two websites: http://www.bicyclefixation.com & http://www.SustainableCityNews.com) Also, check out our March 2012 Car Free Journey column, spotlighting Long Beach. In a future column, we will spotlight Pasadena: home of the Rose Bowl and many other attractions.

Los Angeles might not be the first place you think of as a destination for the automobile-averse tourist...after all, isn't it the Sultan of Sprawl, a city sliced and diced by freeways, hammered by traffic, and nowadays more famous for parking woes than palm trees?

All this is true...as far as it goes. But Los Angeles is so much more. Much of the unknown LA we residents know so well is rich in both transit and the kinds of pleasures that are best sampled afoot. --Read More--








When vacationers travel to southern Maine's ocean beaches, most people sigh and join the traffic lines and congestion. They assume anyone visiting Maine needs a car.

However, that doesn't need to be true. Take AMTRAK's Downeaster train, from Boston (North Station) or Portland, Maine, to Wells.

At the Wells (Maine) station, get off the train and transfer to the Shoreline Explorer's Shoreline Trolley (Route 4). The Shoreline Explorer is a network of four summer trolley routes (three are private operators), and three shuttle buses that serve five beach communities in York County. Because many beaches and hotels are located near a trolley stop, you don't need a car to enjoy a vacation here.

Amtrak's Downeaster has five trains every day between Boston and Portland, ME. Take the train to Wells, ME ($19 one-way from Boston, or $11 from Portland). The Shoreline Trolley stops at the station. --Read More--
Do you have a favorite vacation spot visitors can enjoy without driving? Let us know. Perhaps, we can spotlight it in a future column. E-mail steveatlas45@yahoo.com with your comments or suggestions.
Los Angeles Union Station Mackerm Photo-Licensed Under Creative Commons Attribution Share Alike 3.0 United States
New At Pubtrantravel
Popular Destinations You Can Visit Without a Car
Steve Atlas
Pubtrantravel welcomes Steve, founder of carfreeamerica.org as its newest contributing writer
20 Beaches You Can Enjoy Without a Car - By Steve Atlas
Vacation Destinations You Can Enjoy Without a Car - By Steve Atlas
Locations where it is possible to live without or with limited use of a car - By Steve Atlas