New Services
Government Agencies and public transportation operators throughout North America are responding to the demand for increased frequencies and new services to areas not previously served. This page outlines some of the new services that have been inaugurated or are in the planning stages in response to these demands. We will be listing more as services are inaugurated, as we become aware of new services and as time permits.
Are you aware of a new public transportation service or an enhancement to a current operation? Please let us know so we can include it here.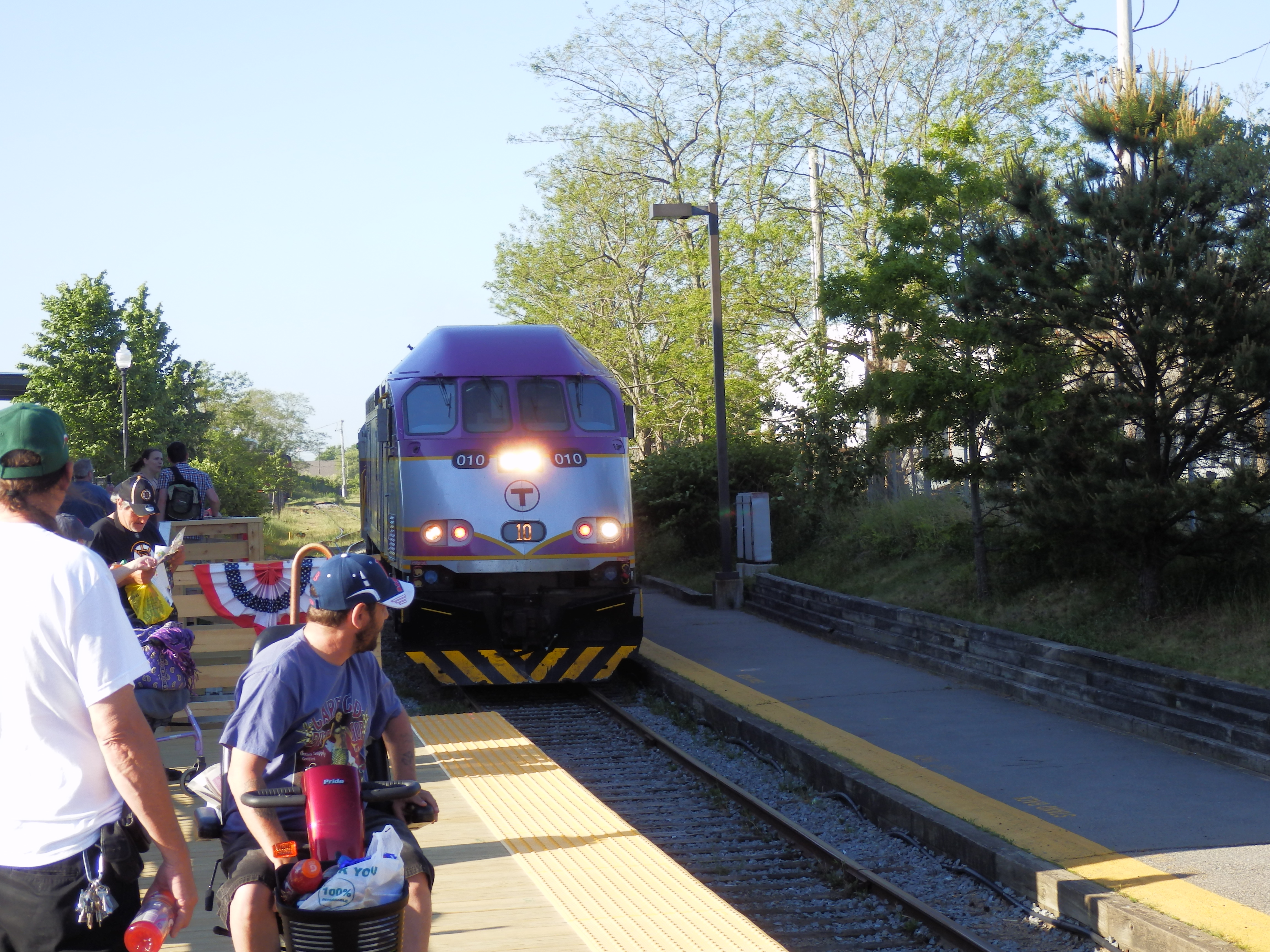 After many years without passenger rail service, weekend service was restored to Cape Cod on Memorial Day weekend. ***The success of the Cape Flyer this summer has resulted in service being extended to Columbus Day*** A collaboration of CCRTA (Cape Cod Regional Transit Authority), MADot, MBTA and the Cape Cod Chamber of Commerce, The Cape Flyer will operate on Fridays, Saturdays and Sundays until Labor Day.
Passengers can board the Cape Flyer at South Station, Boston (Amtrak and Intercity Bus connections) or Braintree (MBTA Red Line connections). The train then continues on to Middleboro (MBTA Commuter Rail connections) before heading on to Buzzards Bay (GATRA and CCRTA connections) and over the unique vertical lift bridge spanning the Cape Cod Canal. After traveling 7 miles along the canal, the Cape Flyer passes through salt marshes and historic towns and villages before arriving at the Hyannis Transportation Center where local (CCRTA) and intercity (Plymouth and Brockton and Peter Pan/Bonanza Bus) connections are available. Free shuttle to Martha's Vineyard and Nantucket ferries, sightseeing boat trips and points throughout Hyannis.
The Cape Cod Regional Transit Authority (CCRTA) recently added two new local routes to its system, providing public transportation to areas previously lacking service. While some of "The Cape" still lacks service, these two routes reduce these gaps and, hopefully, the success of these routes will provide the incentive for more in the future.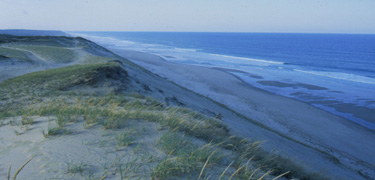 1. Bourne Route - Operates between Mashpee and the Sagamore Park & Ride, serving points in North Falmouth, the Bourne villages of Cataumet, Pocasset and Monument Beach and points along the south shore of the Cape Cod Canal. Connection at Mashpee Commons to CCRTA's Sealine serving Woods Hole, Falmouth and Hyannis. Connections at the Bourne Park & Ride to Bonanza/Peter Pan Bus Lines offering service to Boston, Providence and New York, and GATRA , providing local service to Buzzards Bay, Onset and Wareham. At the Sagamore Park & Ride, connections available to Plymouth & Brockton Bus Lines to Hyannis, Plymouth and Boston and to CCRTA's Sandwich Route (see below) to Sandwich and Hyannis
2. Sandwich Route - Operates from the Sagamore Park & Ride to Hyannis serving points in Sagamore, Sandwich and Barnstable. At the Sagamore Park & Ride, connections available to Plymouth & Brockton Bus Lines to Plymouth and Boston and to CCRTA's Bourne Route (see above). Connection in Hyannis to CCRTA's Sealine serving Woods Hole, Falmouth and Mashpee, H20 Line serving Yarmouth, Dennis, Harwich, Chatham and Orleans, Barnstable Villager serving points in Barnstable and Cape Cod Community College and the free Hyannis Area Trolley. Also connects to the Cape Flyer train to Boston and Bonanza/Peter Pan Bus Lines offering service to Boston, Providence and New York
After the extraordinary success of the "Downeaster" train operating from Boston to Portland ME via New Hampshire and southern Maine, an extension beyond Portland to Freeport and Brunswick started in November 2012. Two of the Boston-Portland trains continue to Freeport and Brunswick and an additional Portland-Brunswick round trip operating in conjunction with moving the equipment to layover facilities in Portland. This extension also provides for rail service all the way to Rockland during the summer via the Main Eastern Railroad. Maine Eastern schedules are limited and require an overnight stay in Brunswick eastbound when connecting from Amtrak. Visit the Maine Eastern website for schedules. While primarily a tourist operation, these trains do offer one way or round trip tickets for those traveling between Brunswick and Rockland and intermediate points.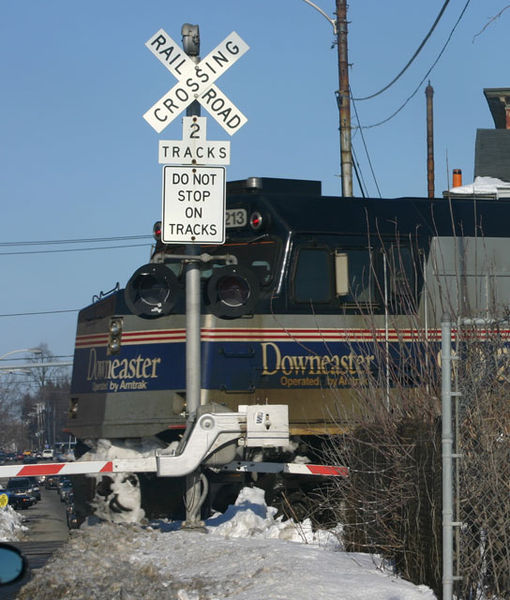 Passenger rail service in Northern England had been non-existent for decades and continued when Amtrak was created in 1971 to operate intercity passenger trains in the United States. Vermont, New Hampshire and Maine were among several states not served by Amtrak. Service to Vermont became a reality with the inauguration of the "Montrealer" in 1972, but New Hampshire and Maine were destined to remain without passenger rail service for many years longer despite the popularity of these two states with tourists and skiers.
In 1989, the grassroots efforts of citizens interested in restoring passenger rail service to this area led to the formation of Train Riders Northeast. Train Riders Northeast, a non-profit, volunteer organization was instrumental in doing the necessary lobbying both in Augusta and Washington and finding funding sources to get service reinstated to Portland.
The "Downeaster" began operations in December 2001 with 4 roundtrips per day. Ridership on these trains exceeded expectations almost from day 1, and continue to be popular today. A fifth roundtrip was added in August 2007.
A service unique to "Downeaster" trains is the volunteer "Train Hosts" that ride these trains to help passengers with things such as connecting transit services at points en-route, things to see and do at destinations and other information needed to enjoy their trip.
*******The recent intense forest fire in this area may impact this service*******
*******Check with YARTS when making your plans********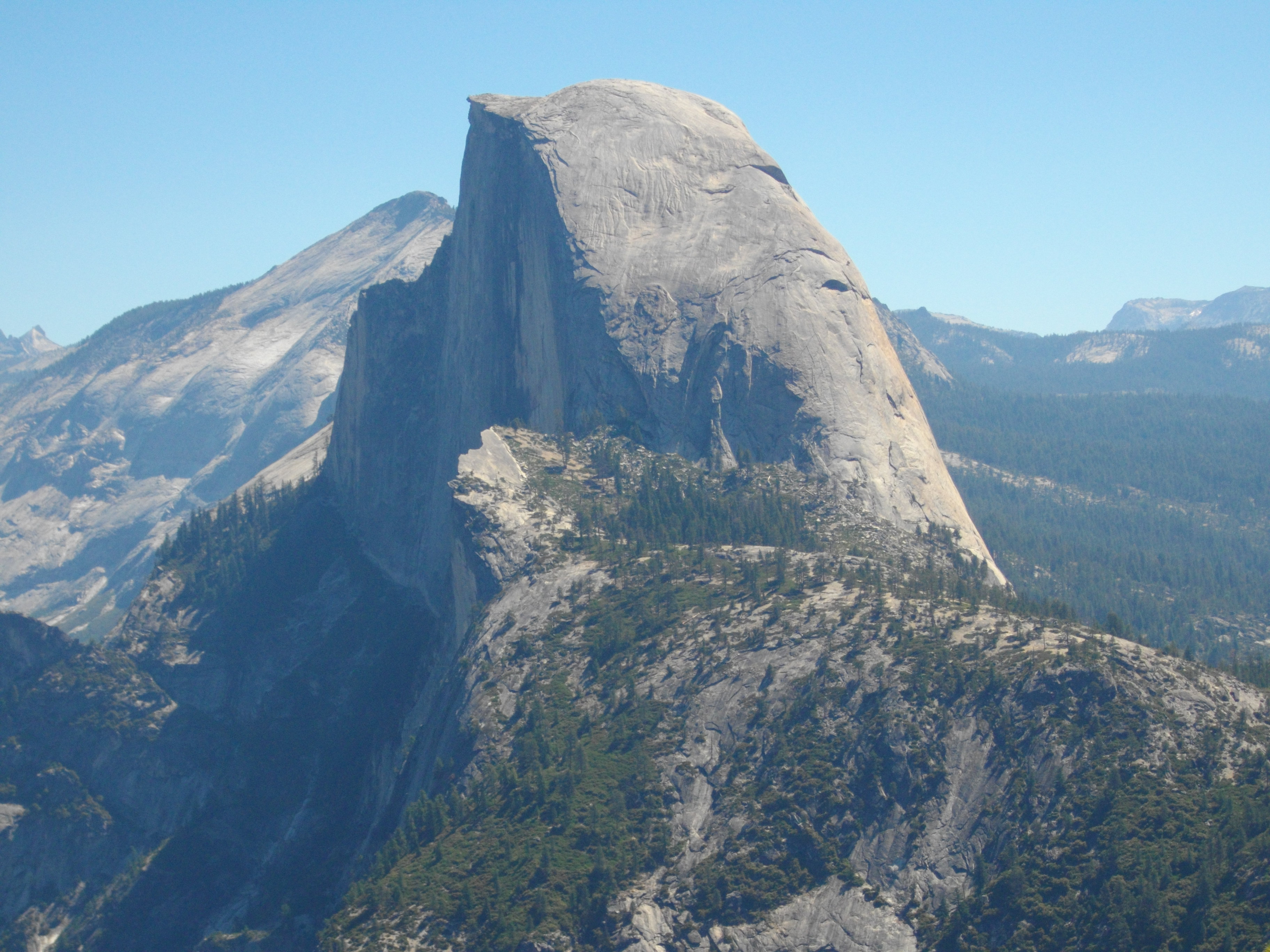 YARTS (Yosemite Area Regional Transit System) has provided bus service into Yosemite National Park since May of 2000, offering visitors an alternative to driving. Operating year round from Merced in the San Joaquin Valley where Amtrak and Greyhound connections are available, YARTS also operates from Mammoth Lakes and Mono County on the east side of the park during the summer, when Tioga Pass Road is open.
New in 2012 is service from Sonora, Groveland and points along Highway 120-North into Yosemite Valley, offering visitors with accommodations in this area car free access to the park. Sonora and Jamestown have local bus systems, but there is no intercity connection along this route other than in Yosemite Valley. Operates once daily from mid-May to late September with additional weekend departures from Groveland. ---check current schedule--. Within the park, this route can be used, possibly in combination with the Tuolumne Meadows Hikers bus to travel between Crane Flat and Yosemite Valley,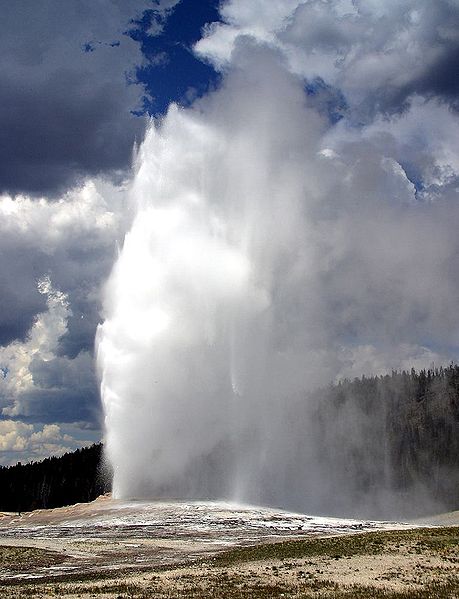 Yellowstone National Park has historically been difficult to visit without a car. Public transportation has been non-existent and the distances between points of interest make biking and hiking possible only for the most athletic visitors. Tours, for many years have provided the only car-free option in Yellowstone. While a great option, offering not only a car-free option, but also narration by experts providing a detailed understanding of the area visited, they don't allow longer visits when a certain area or point of interest is of special significance.
Recently inaugurated, Linx, a locally owned cooperative of transportation providers and investors, operates a regional seasonal transportation network to serve the Greater Yellowstone region. Service within the park consists of three lines serving most popular points. Two routes operate from West Yellowstone into the park and follow a circular route serving most major points, the Blue Line operating counter-clockwise and the Orange clockwise. A third route, the Yellow Line operates from Gardiner near the North entrance of the park connecting to the Blue and Orange Lines at the Norris Parking Area on two trips and continuing south to Old Faithful Snow Lodge on a third trip. The three routes combined offer 3-4 trips per day to all points, but due to distances (Yellowstone is a large park, 3,500 sq. mi), only one round trip is possible each day between most points while still allowing a reasonable amount of time to visit at the stopover point.
In addition to the 3 in-park routes, additional service is available to Jackson Hole, Grand Teton National Park, Riverton and Cody WY and Red Lodge MT. Be sure to check the schedules of these routes carefully, as some do not operate every day. Intercity connections are available at West Yellowstone, Jackson Hole, Cody and Riverton.
Wicked Desert Experience Twice a week circular backpacker type shuttle through areas that have historically lacked car-free options. Operates from Flagstaff AZ, to Paria Canyon UT, Springdale UT (Zion National Park), Bryce Canyon National Park, Moab UT, Monument Valley AZ/UT, and back to Flagstaff. Stops in Springdale, Moab and Flagstaff are overnight (accommodations not included, but can be arranged).